Interaction Technology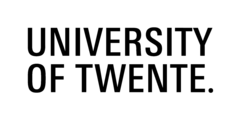 Universitetas
University of Twente
Miestas, šalis
Enschede, Netherlands
Programos sritys
Human Computer Interaction, Electrical Engineering
Studijų kaina
2143.00 EUR
Programos pradžia
2020-09-01
Stojimo pabaiga
2020-04-15
DEVELOPING AND ROLLING OUT INTERACTIVE TECHNOLOGIES TO MEET REAL SOCIETAL NEEDS
Are you eager to develop pioneering interactive technologies, while also engaging with societal needs, customers and end users? Are you as excited about computer science, interactive systems or electrical engineering as you are about analysing human behaviour and exploring user contexts? Are you passionate about developing, presenting and rolling out technological solutions to fulfil the real needs and wants of people and society? Then our new two-year, English-taught Master's programme Interaction Technology may be the right choice for you.
CHOOSE YOUR DISCIPLINES AND PREPARE YOURSELF FOR A ROLE AS RESEARCHER, DESIGNER OR ENTREPRENEUR
This unique programme will take you to the cutting edge of science and technology. You will immerse yourself in the technical disciplines you are most interested in, such as computer science or electrical engineering. At the same time you will develop broader knowledge and skills, preparing yourself for a role as either a researcher, a designer or an entrepreneur. Whichever you choose, you will be equipped to create exciting, meaningful interactive technology solutions that answer to the needs and wants of your target users.
GROWING DEMAND IN MANY DOMAINS
With the rise of new technologies, devices and forms of connectivity, we are seeing more and more intelligent, interactive systems capable of supporting and extending human activities. Think, for example, of multimodal, wearable interfaces and perceptual media. The traditional field of Human Computer Interaction has evolved into the far broader and deeper field of Interaction Technology. Rapid progress in combinations of electrical engineering and computer science are fuelling this development with innovations like smart sensors. This is why these are key technologies in our ITECH programme. The application domains for interactive technology are numerous and growing all the time. Some examples:
Communication technology for global activities

Social robots

Ubiquitous Computing

Virtual Reality (VR) and Augmented Reality (AR) applications

Internet of Things (IoT) and Industrial Internet of Things (IIoT) solutions

Healthcare solutions, telemedicine and e-mental health solutions

Design of persuasive health technology systems

Mobility and autonomous systems (for example, self-driving cars)

Interactive learning environments

Cybercrime science

Fashion (wearable tech)

Energy, sustainability
HIGH TECH, HUMAN TOUCH
The ITECH Master's programme answers to a growing demand for professionals who can recognize and act on opportunities in areas like those listed above. The programme will provide you with the necessary technological expertise as well as a creative, cross-disciplinary perspective and a solid understanding of human behaviour. This will enable you to create out-of-the-box solutions for impacting society. Building on our university's unique High Tech Human Touch philosophy, you will learn how to link technical possibilities with real human needs and wants through research, design, storytelling and entrepreneurship.
WHERE MAN MEETS MACHINE
The field of Interaction Technology is where man meets machine. This interaction calls for expertise in both technical development and human needs and behaviour. Our Master's programme covers the whole spectrum. On the technology side, the programme includes in-depth courses in computer science and electrical engineering. On the human side, you will learn to analyse human behaviour and user contexts, but also develop your entrepreneurial, design and storytelling skills to ensure the best possible connection between your technological solution and the people or organizations you are targeting. Depending on your personal preferences, this programme prepares you for a future as a designer, entrepreneur, a researcher or even combinations thereof.
Reikalaujamas išsilavinimas
Į magistro studijų programas gali stoti visi, baigę universitetą arba besimokantys paskutiniame kurse. Studijos kurias baigei ar tebesimokai turi būti panašios krypties kaip ir tos, į kurias nori stoti, kadangi priėmimas yra paremtas ECTS kreditų suderinamumu.
ECTS kreditų išrašas - jei dar nesi baigęs aukštosios mokyklos, būtina prisegti ECTS kreditų išrašą, kuriame būtų matyti, kokius dalykus tu mokeisi bei kokius pažymius ir kiek kreditų už juos gavai. Kai siunti anketą paskutiniame kurse, diplomą reikia prisegti vėliau, kai tik jį gausi.
Bakalauro diplomas – jei jau esi baigęs aukštąją mokyklą, išrašo nereikia, užtenka prie anketos prisegti savo Bakalauro diplomą.
Anglų kalbos reikalavimai
Anglų kalbos žinias gali patvirtinti vienu iš šių būdų:
Svarbūs reikalavimai
Bachelor of Science in Computer Science, Cognitive Science, Electrical Engineering, or an equivalent qualification.

Knowledge of the following topics: Linear Algebra, Statistics & Probability, Theory of automata and formal languages, Logic, Experience with either Artificial Intelligence or (Design of) Human Computer Interaction
SVARBU!
Stojimo mokestis - universitetas taiko 100 EUR stojimo mokestį, kurį privalai susimokėti aplikuodamas į šią programą (kai atsiųsi stojimo anketą, tau bus paaiškinta kaip tai padaryti). ČIA gali rasti daugiau informacijos apie stojimo mokestį ir kodėl jis yra taikomas.
Kiti reikalavimai
English summary of thesis (BSc or MSc)
With a Master's degree in Interaction Technology, you will have in-depth knowledge and expertise in key fields of engineering and technology, along with a solid, hands-on understanding of human behaviour and the interaction between people and technology. You will have special skills either as an entrepreneur, a designer or a researcher. ITECH students are in high demand for internships with leading tech companies. And our graduates usually find exciting, challenging jobs within several months of completing their studies.
As a graduate, you might launch a social robot or Internet of Things startup, join a high-tech company as innovator, or lead research in new interactive tech solutions. You will have what it takes to recognize needs and opportunities, develop outstanding and meaningful interactive solutions on the basis of real user needs and get them to the people who need them. Whatever you decide to do, your unique blend of technology and behavioural understanding will make you stand out from the mass of graduates.