Sustainable Energy Technology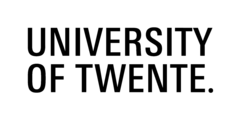 Universitetas
University of Twente
Miestas, šalis
Enschede, Netherlands
Programos sritys
Sustainable Energy
Studijų kaina
2143.00 EUR
Programos pradžia
2020-09-01
Stojimo pabaiga
2020-04-15
UNDERSTAND BOTH TECHNOLOGY AND SOCIETY
Building on our university's unique High Tech Human Touch philosophy, the SET programme is for students who understand the kind of energy technologies that will be needed in tomorrow's world as well as what it will take to get them rolled out and working in our communities, cities and societies. Many engineers and energy technologists choose to focus on developing and improving renewable technologies – and these technical specialists are needed in society. Professionals who understand these technologies, but are also equipped to step forward as facilitators and leaders of the renewable energy revolution are in equally high demand. The SET programme caters to this second group of engineers. Our aim with the programme is to help you become an authority in the implementation technology-driven change in energy markets anywhere in the world.
LEAD THE WAY TOWARDS A SUSTAINABLE ECONOMY
The SET Master's is a multidisciplinary programme that combines engineering and technology with social sciences and hands-on application. You will be trained in chemical, electrical, process and mechanical engineering, as well as in economics, business development, innovation, supply chain management and societal change. In addition to gaining in-depth knowledge of renewable energy resources and technologies – think bio-energy, solar energy, wind energy and hydrogen as well as fuel cells and smart grids – you will also gain expertise in the wider framework of today's energy markets, entrepreneurship, business models and management. This will help you develop into the kind of person who can successfully implement technologies, leading the way towards a sustainable economy.
TACKLE TECHNICAL AS WELL AS MANY NON-TECHNICAL CHALLENGES
As a SET student or graduate you will tackle questions that involve technical as well as many non-technical challenges. For example, you can work exclusively on an innovative energy technology for a certain city or region, or figure out what it will take to achieve energy neutrality in that city or region. So apart from looking for ways to optimize heat pumps, you might explore workable business models for implementing heat pumps in private housing. Or again, while other specialists come up with a new method for generating energy from the ocean, you may be developing energy scenarios involving many different technologies and including diverse socio-economic and political factors. The common thread in it all is that on top of understanding and developing the technology, you are also involved in getting it deeply integrated in society.
BECOME AN ENGINEER WHO CAN GET HIGH-TECH SOLUTIONS ROLLED OUT AND WORKING
With global population growing and the energy demands of industries and consumers rising higher than ever before in history, we are rapidly depleting earth's non-renewable energy resources: oil, gas and coal. Many renewable energy resources are available – such as wind, sunlight, moving water, hydrogen or biomass – and the range of technologies for effectively and efficiently harnessing these resources is exciting. However, making the transition from non-renewable to renewable energy systems is a tough and very complex challenge, involving not just technical issues, but also economic, political, ethical and social issues. In short, the world's energy specialists need support from a new kind of engineer – a solidly trained, broad-minded professional with the knowledge and skills need to make the renewable energy revolution happen in our communities, cities and societies. The Master's programme Sustainable Energy Technology has been carefully designed for this purpose. We want to prepare you for a role as leader and enabler of the renewable energy revolution.
In your second year of the SET Master's programme, you will take advanced and specialized courses that will prepare you for embarking on your final project, which covers a major part of this year. For this, you will choose one of two specializations:
Sustainable Energy Technology specialization, which educates students to become a member of a new generation of engineers that will lead the renewable energy revolution. Engineers that are not only focused on technological solutions but also on the impact and implementation of innovative energy technologies.

Bioresource Value Chain Management specialization, offers a multidisciplinary program on bioresource value chain management. Graduates will become value chain managers in the biobased economy. 
Reikalaujamas išsilavinimas
Į magistro studijų programas gali stoti visi, baigę universitetą arba besimokantys paskutiniame kurse. Studijos kurias baigei ar tebesimokai turi būti panašios krypties kaip ir tos, į kurias nori stoti, kadangi priėmimas yra paremtas ECTS kreditų suderinamumu.
ECTS kreditų išrašas - jei dar nesi baigęs aukštosios mokyklos, būtina prisegti ECTS kreditų išrašą, kuriame būtų matyti, kokius dalykus tu mokeisi bei kokius pažymius ir kiek kreditų už juos gavai. Kai siunti anketą paskutiniame kurse, diplomą reikia prisegti vėliau, kai tik jį gausi.
Bakalauro diplomas – jei jau esi baigęs aukštąją mokyklą, išrašo nereikia, užtenka prie anketos prisegti savo Bakalauro diplomą.
Anglų kalbos reikalavimai
Anglų kalbos žinias gali patvirtinti vienu iš šių būdų:
Svarbūs reikalavimai
Bachelor of Science in Engineering or Technology in a relevant subject such as Mechanical Engineering, Chemistry, Electrical Engineering, Physics and Advanced Technology  
Kiti reikalavimai
English summary of thesis (BSc or MSc)
With a Master's degree in Sustainable Energy Technology, you will join the ranks of enablers, leaders and game changers in the transition towards sustainable energy systems all around the world. You will be a broadly equipped energy authority combining technological expertise with by a solid, hands-on understanding of economics, policy and innovation.
SET graduates usually find exciting, challenging jobs within several months of completing their studies.
Depending on your interests and specialization track, you might launch a career with an energy or oil company, an engineering or consultancy agency, or a national or international organization in the energy or sustainability arena. Given our focus on entrepreneurship, you may also launch an innovative startup or initiate change in an organization or region.
Whatever you decide to do, your unique blend of qualities will make you stand out from the mass of graduates:
An understanding of how the energy transition can succeed

The expertise and creativity to harness the potential of new energy technologies for positive ends in regional, national or international contexts

The ability to work side by side with energy engineers, economists, public administrators and change leaders in rolling out sustainable energy solutions

A broad, cross-disciplinary perspective on the renewable energy revolution and skilfulness in communication, presentation and bringing different kinds of people together to create solutions for complex energy challenges

A personal drive to make the world a safer, cleaner, healthier and happier place