Public Administration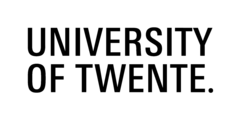 Universitetas
University of Twente
Miestas, šalis
Enschede, Netherlands
Programos sritys
Public Administration
Studijų kaina
2143.00 EUR
Programos pradžia
2020-09-01
Stojimo pabaiga
2020-04-15
EDUCATING FOR THE PUBLIC SECTOR OF THE FUTURE
In our technologically advanced world, grand societal challenges emerge at different scales. For example, young people raised in local communities in Western cities may radicalize and travel through Europe to fight a globalized, terrorist war. Sustainable energy production is increasingly realized in local neighborhoods, reducing problems of global warming. Cities have become vibrant replacements of nation states in producing well-being through innovative, creative technologies. Public sectors have become increasingly interdependent across the globe, resulting in shocks and crises at different scales.
Grand societal challenges emerging at different scales have two fundamental aspects. They have, in the first place, an interdisciplinary nature. In the second place these challenges are strongly tied to technological development. Thus, researchers and professionals who address societal challenges from the perspective of public administration must be able to take into account the interdisciplinary nature of societal challenges and the impact and use of technology.
COMPETENCES AND 21ST CENTURY SKILLS
 The fundamental aspects of societal challenges require that future researchers and professionals in the field of public administration have specific advanced competences and 21st century skills. These include:
Learning skills, like creativity and innovation, critical thinking and problem-solving, communication, collaboration

Information, media and technology skills

Life and career skills, like flexibility and adaptability, initiative and self-direction, social and cross-cultural skills, leadership and responsibility.
You will learn to integrate interdisciplinary knowledge from specific domains and technologies into their public administration research and designs. The programme brings in the wide range of domain-specific expertise by the best researchers of University of Twente.
 Thus, the programme provides its graduates with a strong preparation for a career in (inter)national and local organizations as public leaders, policy-makers, consultants, or public managers.
RESEARCH AND SPECIALIZATION
The programme core is directly related to the Public Administration research departments available at our university. We offer you a broad scope of choices, for example, in public safety, communication, civil engineering, sustainability, innovation of governance, higher education and more. By creating a unique mix of mandatory courses covering the main theories of Public Administration and profile courses related to, but not necessarily entirely focusing, on Public Administration itself, you will develop a broad view and learn how to use Public Administration knowledge in a way that reaches far beyond the actual PA domain.
WHY PUBLIC ADMINISTRATION?
The combination of academic rigour and practical relevance, along with a cross-disciplinary perspective on public administration are important characteristics of this programme. You will gain broad and highly relevant core knowledge of the public sector and expertise in the profile of your choice.
Features of the programme:
A combination of solid academic grounding and practical relevance

Focus on the international context of public administration

A design approach to policy solutions

Cross-disciplinary perspective, approaching the field from various academic angles

Low student-teacher ratio, allowing for personalized feedback and personal development

International orientation with students from many different backgrounds

A wonderful green campus that provides an ideal environment for studying and living.
The programme has been recognized by experts of the European Association for Public Administration Accreditation as a leading national and international programme.
PROFILES
The profiles we have described here are an indication of the possibilities within this programme. More choices are available from the many Master's courses we teach at our university. Here are some we would recommend:
Profile: Communication Media, with a course in Innovative Digital Public Services and a course in Social Implications Of The Internet.

Profile: Corporate Communication, with a course in Public Affairs and one in Reputation Management.

Profile: Safety and Security, with a course in Public and Private Policing and a course in Public Safety.

Profile: Sustainability, with a course in Economic Methods Of Sustainability Assessment and a course in Environmental Policy.

Profile: Health Care, with a course in Community and Public Health Systems and course in A Multi-Stakeholder Approach in Public Health.

Profile: Science and Technology, with a course in Policy Analysis in Public and Technological Domains and a course in Deliberative Governance of Knowledge and Innovation.

Profile: Regulation and Innovation, with a course in Risk Regulation and a course in Smart Rules and Regimes.

Profile: Higher Education, with a course in Issues in Higher Education Policy.
Other profiles, like Water Management or City Innovation and Technology, are under construction.
Reikalaujamas išsilavinimas
Į magistro studijų programas gali stoti visi, baigę universitetą arba besimokantys paskutiniame kurse. Studijos kurias baigei ar tebesimokai turi būti panašios krypties kaip ir tos, į kurias nori stoti, kadangi priėmimas yra paremtas ECTS kreditų suderinamumu.
ECTS kreditų išrašas - jei dar nesi baigęs aukštosios mokyklos, būtina prisegti ECTS kreditų išrašą, kuriame būtų matyti, kokius dalykus tu mokeisi bei kokius pažymius ir kiek kreditų už juos gavai. Kai siunti anketą paskutiniame kurse, diplomą reikia prisegti vėliau, kai tik jį gausi.
Bakalauro diplomas – jei jau esi baigęs aukštąją mokyklą, išrašo nereikia, užtenka prie anketos prisegti savo Bakalauro diplomą.
Anglų kalbos reikalavimai
Anglų kalbos žinias gali patvirtinti vienu iš šių būdų:
Svarbūs reikalavimai
Bachelor degree in Public Administration, Public Policy, Political Administration or a related field.

Knowledge of the following topics: Political Science, Sociology, Economy and Law.
Kiti reikalavimai
English summary of thesis (BSc or MSc)
With a Master's degree in Public Administration from the University of Twente, you will be steps ahead of the competition thanks to your thorough understanding of decision-making in the complex networks of public and private organizations and the collective action needed to meet public administration challenges.
You will be able to:
analyse the nature and the causes of social problems;

understand interests and values of various stakeholders;

design solutions that are not only feasible and acceptable to various stakeholders, but that also meet the demands of democratic legitimacy;

think systematically about organization and implementation.
YOUR CAREER IN PUBLIC ADMINISTRATION
Despite government cutbacks, career opportunities for graduates in Public Administration remain promising. The Master's programme provides an excellent springboard to a wide range of careers. Only 30% of our graduates become civil servants in the strict sense of the term. Around 40% find jobs in private organizations with links to the public sector (e.g. research and consultancy). Another 30% find employment in areas such as healthcare, labour relations, insurance, charity and housing. The Master's programme also provides an ideal basis for obtaining a PhD in the Netherlands or abroad.

In 2010 Elisabeth Epping graduated with an MSc in Public Administration. Read her story and get an idea of what your career with a Master's degree in Public Administration Master could look like. Read more.
TEACHING IN SOCIAL SCIENCES
Have you ever considered a teaching career in the social sciences? If you feel inspired to impart your knowledge to the younger generation, the one-year Teaching Master's in Social Sciences is the ideal programme for you.
If you are fluent in Dutch, this option is open to you after completing a Master's in European Studies or Public Administration. It is worth remembering that this government-funded programme entitles you to an extra year of student financing.